London property sizes
When you get into London you can easily end up paying extortionate rent for a studio flat which is so small that the only way to get into the wall-mounted bed is to stand on top of the fridge and climb up a ladder. Quite easily, you can get a feeling that there isn't enough space in London.
Home sizes
Because of this, we can perceive properties in London as quite small, perhaps smaller than in the rest of the country. But is this feeling correct? How does London compare to the rest of the country? Let's see what the data from Energy Rating Certificates says. The data represents 15.3M of unique addresses - almost half of all domestic properties. The following graph compares the most common home sizes in London to the rest of the country: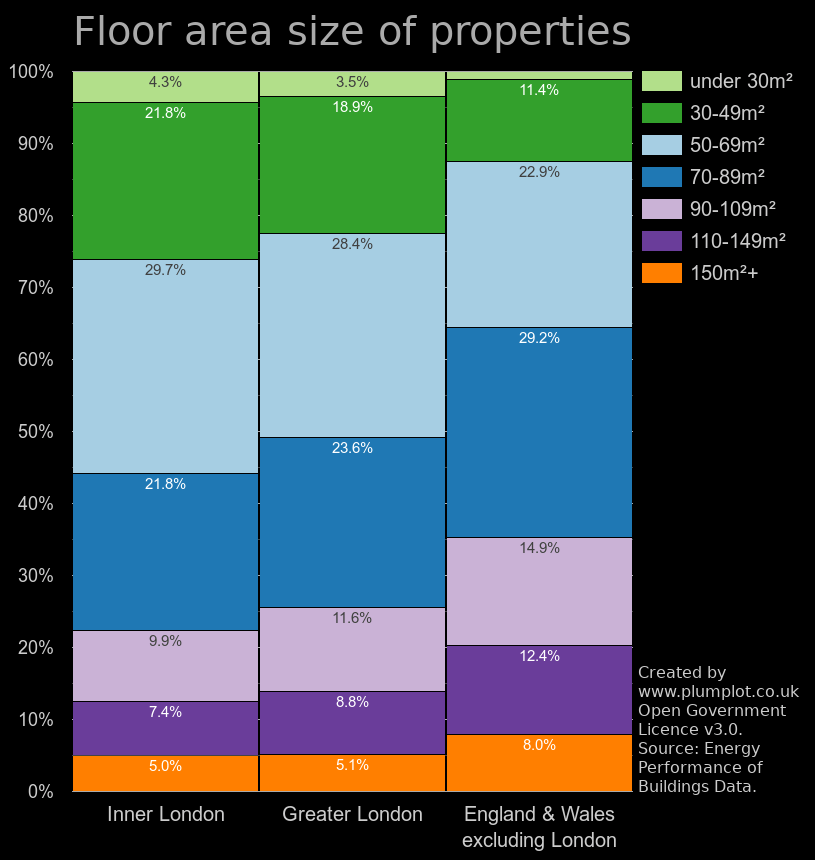 In London, half of the homes - 50.8% have floor area size smaller than 70m² (55.8% in Inner London). In the rest of the country, it's only 35.5%. The property price per meter in London is the highest in the UK and the same is true for a population density. This may suggest that homes are rather smaller than elsewhere. But this is tricky.
Flat sizes
In London, over half of properties are flats while in the rest of the country it's the other way round. We are comparing apples and oranges. If we take only flats we get a different picture.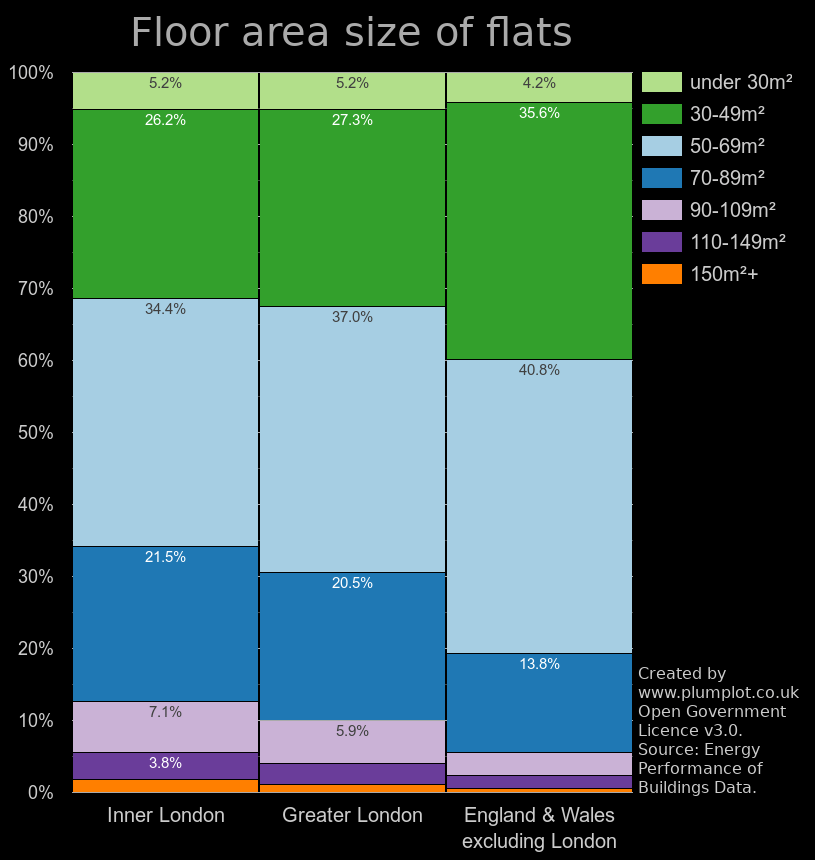 In Greater London, 30.5% of flats have the floor area size 70m² or above while in the rest of the country it's 19.4%. In Inner London, it's even 34.2% and only 31.4% of flats are smaller than 50m² - outside of London it's almost 40%.
House sizes
Similarly, houses in London are quite bigger: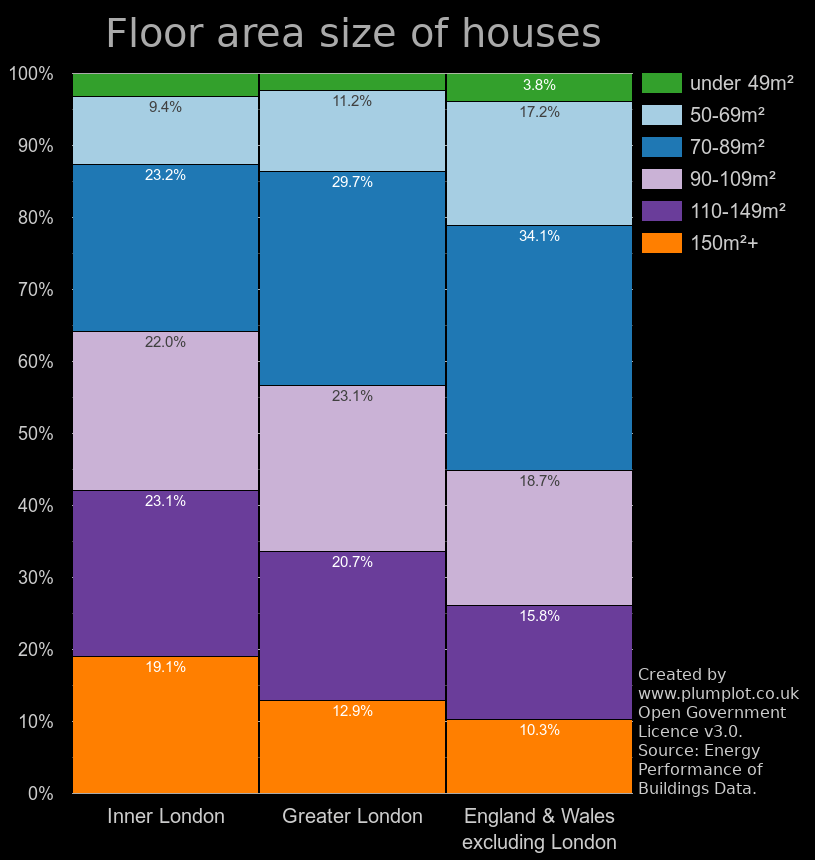 56.7% of London's houses and 64.2% of Inner London's houses have the floor area size above 90m² while in other parts of England and Wales it's only 44.8%.
On average, London's home size is smaller than elsewhere. However, it may be a bit surprising the situation is opposite when we compare home size by type.
Contains public sector information licensed under the Open Government Licence v3.0.. Datasource: Energy Performance of Buildings Data .