Leeds house prices at £209k in mid-2017
The price of an average property in Leeds has increased by 6% from July 2016 to June 2017, which translates to £12.7k average growth. An average property can now be bought with approximately £209k.

The most affordable parts of Leeds are Beeston, Beeston Hill, Cottingley, and Holbeck, with the average price of £70k in LS11 0, closely followed by with the average price of £71k in LS11 6. On the contrary, the fanciest and, subsequently, most expensive neighborhoods Collingham, Linton, and Wetherby (LS22 4) reach the average price of £715k, which is 343% of the Leeds average.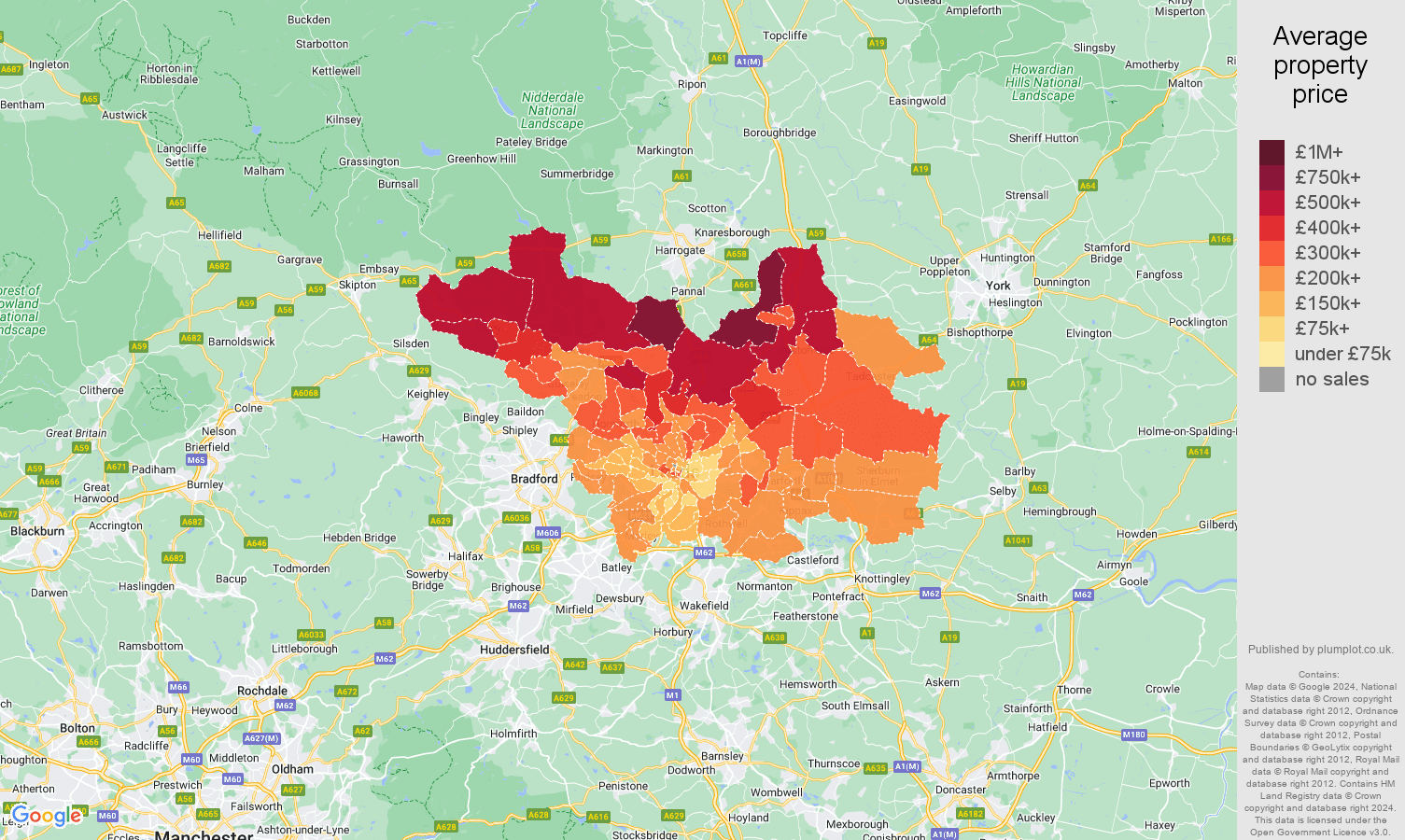 It is not surprising that the largest portion of sold properties 24.4% from June 2016 to May 2017 were in the £100k-£150k price range with 3118 properties sold, followed closely by the £150k- £200k price range with 2745 properties which comprise nearly 21.5% of all sold properties in Leeds. Only 43 properties with a price tag over £1M were sold in Leeds in this time range.
So, what are the most wanted properties in Leeds? Most of the property sales volumes in Leeds consisted of semi-detached houses with the average price of £199k. Detached houses have the average price tag of £380k and were surpassed in sales volumes by terraced properties (31% compared to 18%), priced on average around £154k. Flats make only 16.8% of all sold properties which is quite surprising since they are the most affordable property with the average price of £146k. Also, the sales are strongly dominated by established residential buildings with 92.4% market share. Only 7.6% of the sold properties were newly built, which is quite below the national average of 9.9% market share for new homes.
And how are Leeds property prices doing compared to the England & Wales averages? The curve symbolizing the growth of yearly average nominal prices in Leeds follows the same pattern as the one depicting the growth of yearly average nominal prices in the whole England & Wales - a more or less stable growth until 2007, then a slight slump from 2007 to 2009 and then another from 2010 to 2011, following a stable growth from 2011. However, although the curves follow the same pattern, the scissors between the prices are opening up as the growth of Leeds properties is slowing down. For comparison, the average property price for England & Wales is £283k as of June 2017.